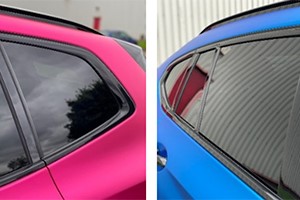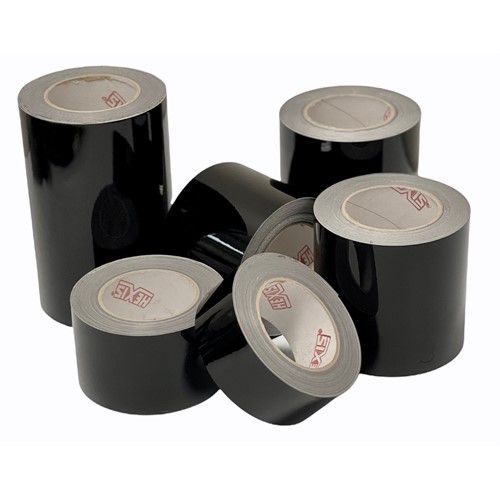 Professional SKINTAC HX20000 Series Cast Dechroming Stripe Rolls for Vehicle Wrappers.
HEXIS offer pre-cut 25m stripe rolls for de-chroming / blackout / chrome-deleting, black packs on vehicles.
Rolls are available in 50mm, 75mm, 100mm, 125mm, 150mm & 200mm in gloss or matt finish.
The HEXIS Skintac HX20000 consists of a multi-layered cast PVC film and a release liner with structured HEX'Press adhesive. The product is specially designed for full wraps.
Thanks to its thickness it preserves its colour even under strong deformation. It is convenient and effortless to apply and remove.
The HX20000 makes application easy thanks to its structured adhesive that allows the air to escape, so you get a smooth bubble free application.
Professional HX-SUPTAC HXS5000 Series PolymericDechroming Stripe Rolls for Vehicle Wrappers.
HEXIS offer pre-cut 30m stripe rolls for de-chroming / blackout / chrome-deleting, black packs on vehicles.
Rolls are available in 50mm, 75mm, 100mm, 125mm, 150mm & 200mm in gloss or matt finish.
The HEXIS HX-Suptac HXS5000 consists of a 65 microns Polymeric PVC film and a release liner with structured HEX'Press adhesive.
The product is specially designed for de-chroming applications.
Thanks to its thickness it preserves its colour even under strong deformation. It is convenient and effortless to apply and remove.
The HXS5000 makes application easy thanks to its structured adhesive that allows